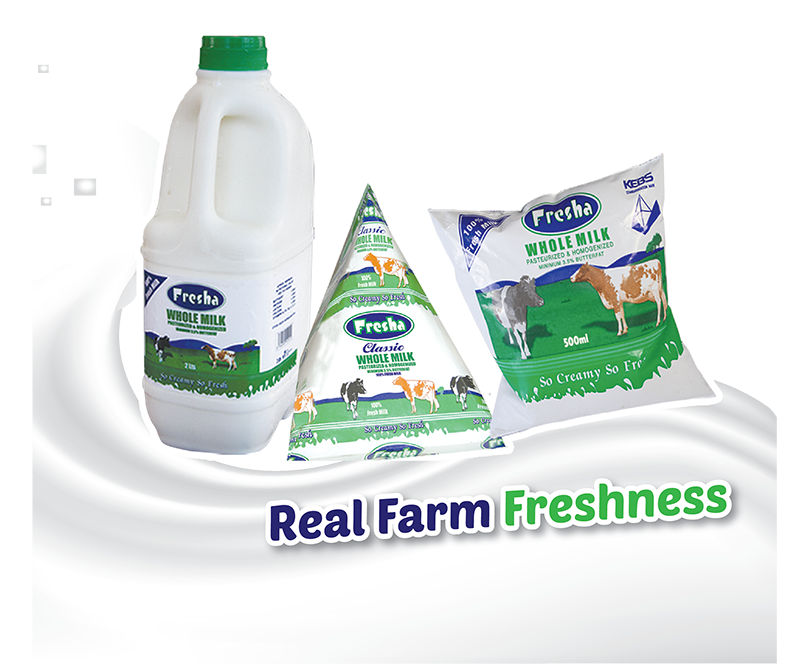 Fresha Whole Milk
Fresha Whole Milk is 100% fresh milk from the finest breed of cows reared in hygienic standards to reach you within 6 hours from the farm, hence retaining the goodness of real farm freshness. It's rich in healthy nutrients that are ideal for you and your growing family.
Fresha Whole Milk, So Creamy, So Fresh, So Natural.
Fresha Maisha Long-life Milk
It is long life milk that has all the creaminess and nutritional goodness of
Fresha Whole Milk that families all over Kenya have come to know, trust and love.
Fresha Maisha is made from 100% fresh milk and as an added benefit, it lasts up to 6 months without refrigeration.
Fresha Maisha is able to last 6 months as the milk is processed using ultra high temperatures. This maintains the nutrients and freshness for longer.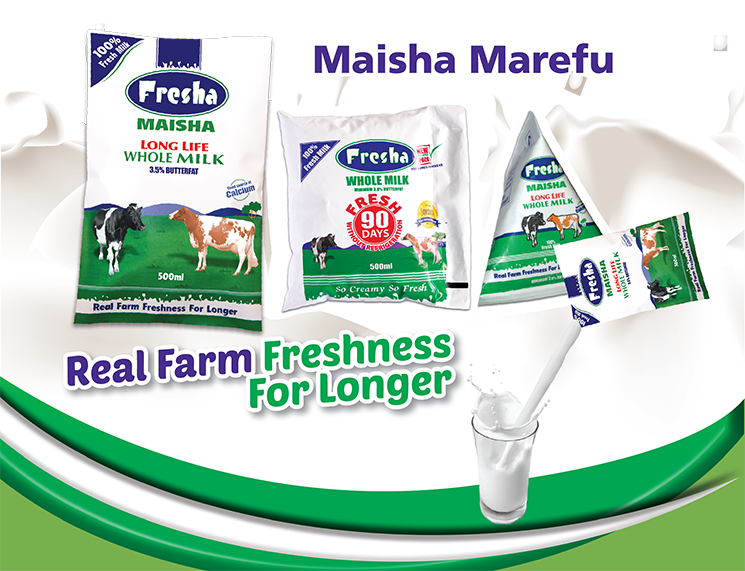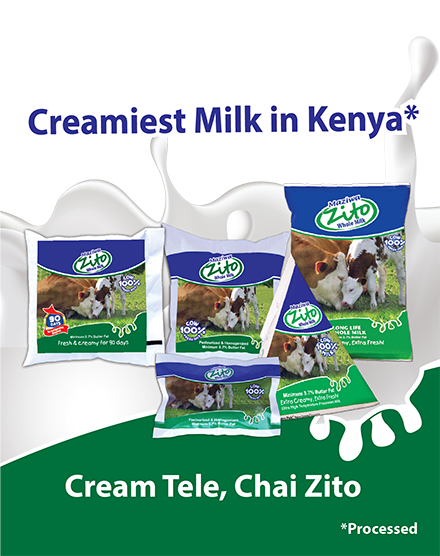 Zito Creamy Milk
Zito Fresh Milk is one of the creamiest processed milk in Kenya, with a butter fat content of 3.7%. This unique butterfat enables one to get more cups of tea from a pack of Zito.
Zito Milk, Cream Tele, Chai Zito.
Pacoh School Milk
Pacoh Milk is whole milk that is specially packaged for the school programme. Pacoh is available in Tetra Pack for ease of handling by children.
Pacoh Milk, Full of Nutrients for Growing Bones.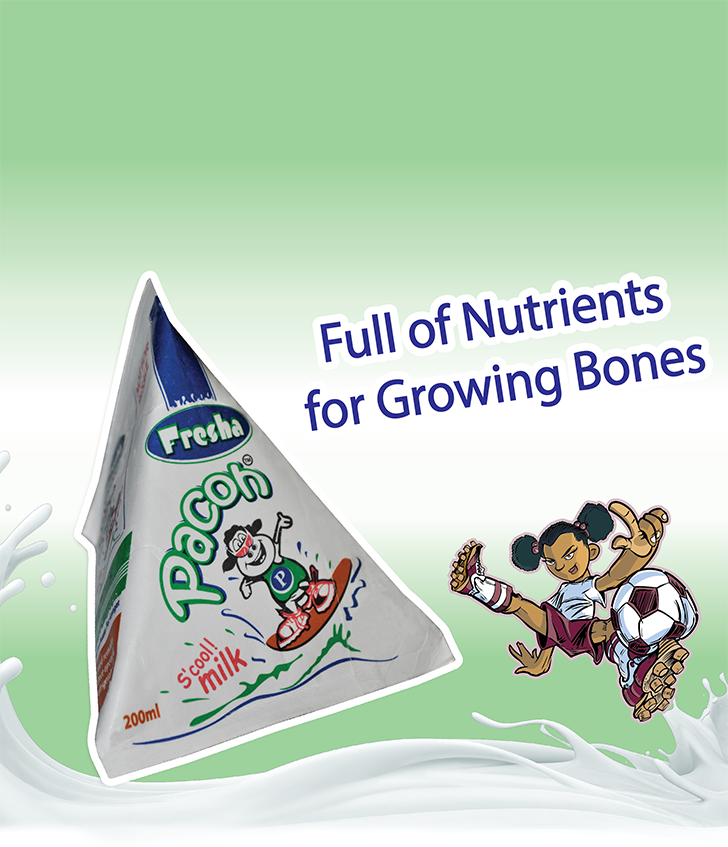 Fresha Maziwa Lala
Fresha Maziwa Lala is a very versatile food rich in protein, calcium and
phosphorus. Its live cultures help to boost the immune system and digest food.
Fresha Maziwa Lala, So Smooth So Natural

FIND US
Githunguri Dairy Farmers Co-Operative Society Ltd.
P.O Box: 3 Githunguri
Plant Tel: 020 2130885-7
Plant Fax: 020-2535245
Mobile: +254 705787878/ +254 706626262
E-Mail info@fresha.co.ke
QUICK LINKS
Vacancies
Become a Distributor
Tenders
News