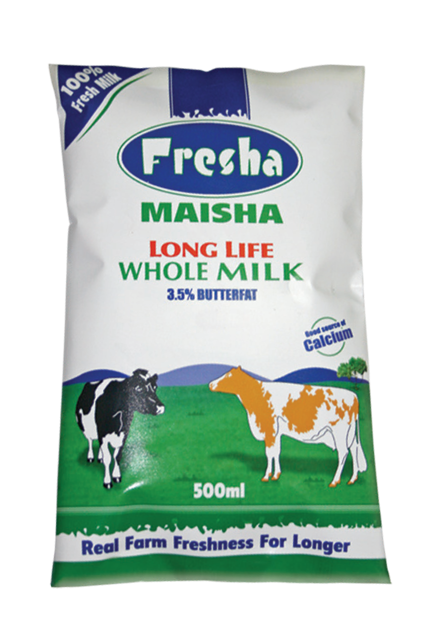 It is long life milk that has all the creaminess and nutritional goodness of Fresha Whole Milk that families all over Kenya have come to know, trust and love. Fresha Maisha is made from 100% fresh milk and as an added benefit, it lasts up to 6 months without refrigeration. Fresha Maisha is able to last 6 months as the milk is processed using ultra high temperatures. This maintains the nutrients and freshness for longer.
Variants:
TCA (Tetra-Classic Aseptic) – 200 ml (21 pieces per carton)
TFA (Tetra Fino Aseptic) – 250 ml (24 pieces per carton), 500 ml (12 pieces per carton)
ESL (Extended Shelf Life) – 200 ml (18 pieces per carton), 500 ml(12 pieces per carton)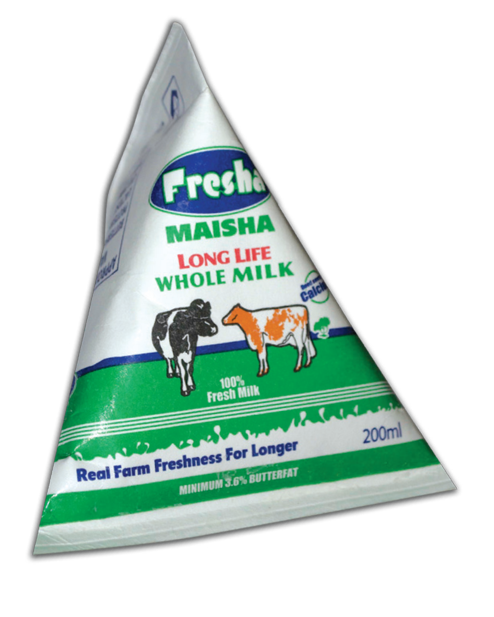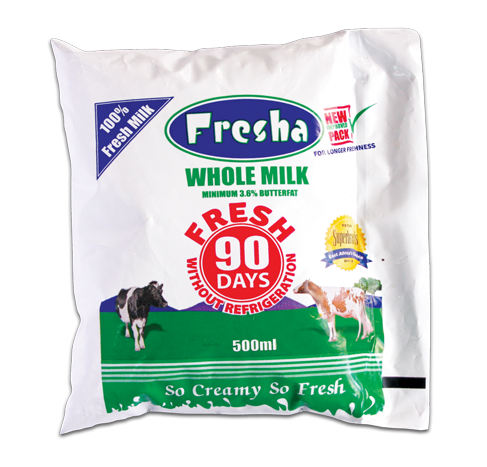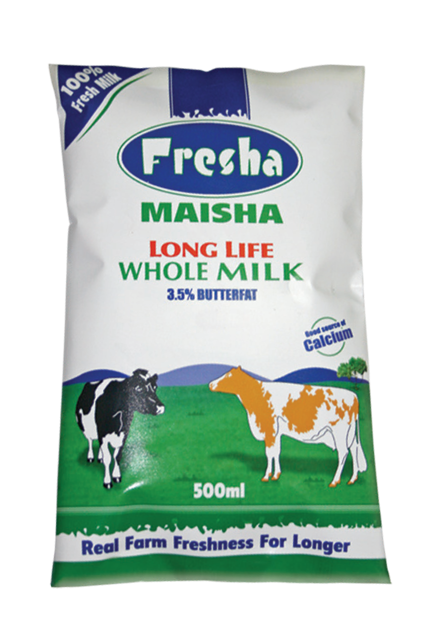 APPROXIMATE MINIMUM NUTRITIONAL VALUE PER 100 GRAMS
| | |
| --- | --- |
| Butter Fat | 3.5% |
| Carbohydrates | 4.6g |
| Protein | 3.5g |
| Calcium | 125mg |
| Lactose | 2.42g |
| Vitamins | A, B Complex, C, D & E |
Fresha Long-Life Milk Facts
Fresha Maisha Long Life Milk is a good source of Calcium to maintain strong bones and teeth
It has protein and Vitamins A, B1, B2, C, D and E all needed to maintain good health
Its price is reasonable

FIND US
Githunguri Dairy Farmers Co-Operative Society Ltd.
P.O Box: 3 Githunguri
Plant Tel: 020 2130885-7
Mobile: +254 705787878/ +254 706626262
E-Mail: info@fresha.co.ke